About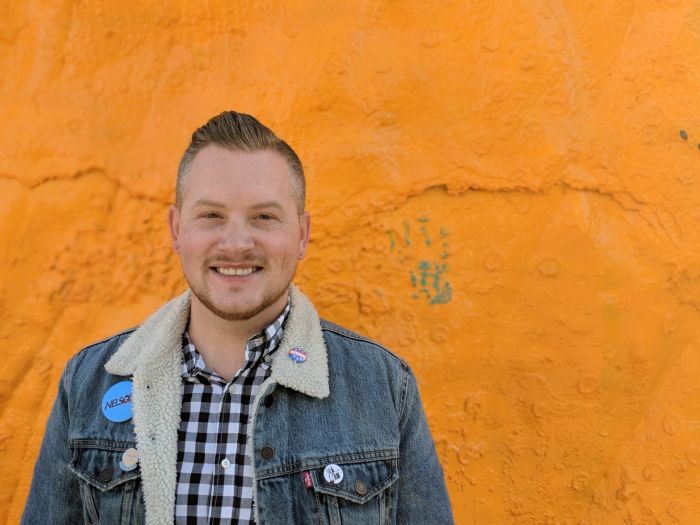 Edward is a third generation US Navy veteran running for Tennessee's House District 19 in East Knox. He is the first Democrat to run in District 19 since 2002. Edward knows what it is like to serve and believes that elected officials should serve their constituents, not the other way around. He comes from a family of blue collar, no collar, and camouflage collar workers and will continue to fight for justice and equity for all Tennesseans.
In his own words:
I spent a great part of my youth on a dead end dirt road a few miles from the Mississippi River bottoms surrounded by real salt of the earth folks. My great grandmother was a sharecropper. She supported her family by picking cotton and collecting cans. She raised my mother and her three siblings in a single room home in Tipton County. My grandfather was a union steel worker for decades before all the plants closed. My mother had that same grit and grind bred into her. She spent years working 60 hour weeks as a single mother supporting my sister and me before an on-the-job injury left her unemployed and without benefits. These same folks live here in District 19 and it's time they were given their voice back.
I know what it's like living in a trailer in the winter when your only source of heat is the gas stove. I was there when Walmart was given huge tax breaks to move in next to our trailer park and then forced all of the local businesses out. I've seen what happens when people get sick and can't pay for it. We need more people in office who can relate to that.
Tennessee needs bold progress. Together, we can build an economy that works for all Tennesseans. We can make sure that no Tennessean works 40 hours a week and still lives in poverty. We can finally expand Medicaid and see that every working class family across Tennessee has access to adequate, inexpensive healthcare. We can stop intrusive government deciding what healthcare options are available to women. We can guarantee universal pre-k to every child and promise that, upon graduation from high school, they will be prepared for the job market, regardless of their zip code. Together, we can.